PLANET ISKCON


Here are the latest updates for you
Srimad Bhagavatam 11.28.33 - Variety is the mother of all enjoyment. A description of variety in spiritual world.


Hare Krsna dear devotees, I hope you have come to this new year with lots of faith in the holy names of the Lord, especially convinced that we can be freed from all our material desires simply by chanting with pure hearts.

The pastel blue and white set of our presiding Deities in Melbourne,
with love hearts-shaped clouds,
depicts today's weather:
fresh and boreal!

Let the warmth of Their smiles brighten up our day.

Here's Their glowing darsana;
it will cheer up our spirits.


Dear Disciples and Followers of Sripada BV Narayana Maharaja,
Please accept our humble obeisances. All glories to Sri Guru and Sri
Gauranga.
We, the Executive Committee of ISKCON's Governing Body Commission, wish to
hereby express our bereavement on hearing of the passing of Sripada Narayana
Maharaja.
As a disciple of His Divine Grace Bhaktiprajnana Kesava Gosvami Maharaja,
who was the Godbrother and sannyasa guru of His Divine Grace A.C.
Bhaktivedanta Swami Prabhupada, Founder-Acarya of ISKCON, Sripada Narayana
Maharaja had been a long time acquaintance of our Srila Prabhupada. He
assisted him in his early days in the United States, assistance for which
Srila Prabhupada expressed his appreciation.
At this time we remember Sripada Narayana Maharaja as a dedicated and
powerful preacher. He traveled around the world to deliver the message of
Srimad-Bhagavatam and spread Lord Caitanya Mahaprabhu's mission. He also
translated important Vaisnava texts.
Sripada Narayana Maharaja lived a long and fruitful life in devotional
service and was an inspiration to many. We pray the Lord will give comfort
to his disciples and followers in this difficult time.
On behalf of all the members of ISKCON, we offer him our respectful
obeisances.
vancha-kalpatarubhyas ca krpa-sindhubhya eva ca
patitanam pavanebhyo vaisnavebhyo namo namah
The GBC Executive Committee,
Madhu Sevita das
Hrdaya Caitanya das
Bhakti Caitanya Swami
(Received via email)
Share this story your way:
The dates are again slightly adjusted: 17 to 21 Feb. 16th is Nityananda-trayodasi and 22nd is Srila Bhaktisiddhanta Sarasvati Thakura appearance day. I plan to be in Baroda for both these festivals also.
Sorry for the repeated changes. This should be final.
hari-guru-vaisnava dasa, BVS
A spiritual master should be treated as good as Hari, the Supreme Person. But the spiritual master does not think of himself as Hari, although he is offered the respect of Hari. He thinks of himself as the humble servant of Hari and all others. A spiritual master takes his disciples as his spiritual masters. That is the position. He thinks Krishna has sent me so many spiritual masters. He does not think himself as spiritual master. He thinks of himself as their servant, because they have to be trained. Krishna has appointed him to train them. Therefore, he thinks of himself as the servant of the disciple.
>>> Ref. VedaBase => The Nectar of Devotion -- Vrndavana, October 23, 1972
Sender Anonymous
The stats helper monkeys at WordPress.com mulled over how this blog did in 2010, and here's a high level summary of its overall blog health: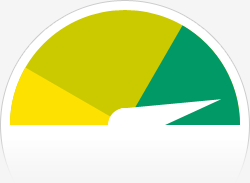 The Blog-Health-o-Meter™ reads Wow.
Crunchy numbers
A Boeing 747-400 passenger jet can hold 416 passengers. This blog was viewed about 5,500 times in 2010. That's about 13 full 747s.
In 2010, there were 24 new posts, growing the total archive of this blog to 92 posts. There were 14 pictures uploaded, taking up a total of 11mb. That's about a picture per month.
The busiest day of the year was July 18th with 326 views. The most popular post that day was An Offering On The Disappearance Of His Divine Grace Aindra Prabhu.
Where did they come from?
The top referring sites in 2010 were dandavats.com, facebook.com, planetiskcon.com, stumbleupon.com, and namahatta.org.
Some visitors came searching, mostly for www.mukundacharan.wordpress.com, friar park, burning man nudity, patti boyd, and mukunda charan.
Attractions in 2010
These are the posts and pages that got the most views in 2010.
1
An Offering On The Disappearance Of His Divine Grace Aindra Prabhu July 2010
5 comments
2
Lyrical Lines September 2007
86 comments
3
Mukunda Charan Das July 2007
10 comments
4
Chanting On Japa Mala: An Introduction To The Chanting Of Hare Krishna On Beads May 2010
2 comments
5
Jagannatha Ratha Yatra 2008, Jagannatha Puri, Orissa November 2008
4 comments
Sent by His Grace Nrsimhananda Dasa Hare Krishna, Please accept my humble obeisances. All glories to Guru Maharaj. All glories to Srila Prabhupada. Guru Maharaj arrived at Johannesburg, South Africa on 1st January 2011 bringing immense pleasure to the devotees. His short stay with us while transiting afforded us many insightful gems which we wanted [...]
Karnamrita singing the bhajan "Madhuram" at Janmastami.
Karnamrita (lead vocals),  Amala Kirtan (backup vocals), Gopi Gita (backupvocals), Kapil (drum), Kalindi (drum), Achyutananda das (guitar), Bhakta Alan (Violin), Arpita (Kartals)
 I had some trouble with the violin mic, so it is hard to hear...
Dallas, TX
2010-09-01 
Download:
2010-09-01 - 4 - Janmastami - Karnamrita - Madhuram.mp3
By Kesava Krsna Dasa
We oftentimes hear devotees say that their preaching efforts might become easier if a disaster strikes somewhere, or everywhere. More suffering should mean more turning towards spirituality and God. Will things be as simple as this?
By Dhruva Maharaja dasa
Sitting at our computers we have unlimited choices where to go; click and go to World News; click to find out the latest score at a sporting event, or even watch it live; click to shop online; click to watch a movie; click to enter the world of Social Networking to find out what friends and family are up to, click to Dandanvats.com, etc.
By The Euro GBC
The Euro GBC is delighted to introduce you to nine devotees who received the second ISKCON Europe Excellence Awards for the year 2010.
By Kavicandra Swami
My dear god brother H H Purna Candra Goswami went to his samadhi some time back and we heard many praises. HH Bhakti Vijnana Goswami was lamenting that Purna Candra Prabhu was not so well known world wide since he had much to offer
By Caleb Warnock - Daily Herald
Devotees worshipping at the Krishna Temple in Spanish Fork spent the day chanting the names of God one million times, the first time such a feat has ever been accomplished in Utah, according to temple officials
Pusta Krishna das: Is it too much to hope for? When we consider that the Bhagavad Gita ofSri Krishna was delivered on a battlefield involving complexities that Arjuna, the heroic devotee, never wished for, we might be filled with resignation over the possibility that the sweetness of Krishna consciousness, what attracted each and every one of us to Krishna in the first place, might rise to the pinnacle of importance that it is
Giridhari Das: This article on the increasing legal rights given to animals in America might be of interest to Dandavats.com's readers http://www.latimes.com/news/nationworld/nation/la-na-animal-law-20110102,0,4379481.story. Your servant,
Kaisori Dasi: The Strategic Planning Team (SPT) of the GBC is doing a study on how other religious and spiritual groups are set up. The SPT is looking for devotees to help with the research. If you have some or all of the skills listed below and would like to help with this project, please contact me
Raghu: Our latest book: raghu-nomics. It's the story and policy issues of my run for congress and outlines a new social economic platoform for the devotees at large. I think you will like it. Look it over
The Times of India: BANGALORE: The high court will proceed against Iskcon Bangalore secretary Jai Chaitanya Dasa and two counsel representing them, Ramesh Babu and Maruthi Prasad, under the Contempt of Court Act
Bhaktivedanta College: In this retreat, you will learn more about the bhakti-sastras, especially the Bhagavad-gita As It Is, deepen your knowledge of bhakti-yoga, and discuss philosophical topics. There will be ample time to experience simple living and high thinking with an emphasis on a balanced life and spiritual well-being...
Malati devi dasi: Help Wanted: Individual devotee or couple to manage the New Vrindavan Guest Lodge from April 1 to Dec 1 (this is a yearly 6 month on going position)
Bhaktivedanta College: Is there a need for another Bhakti Shastri course? Already there are courses in Mayapur and Vrindavan, and correspondence courses are offered...
www.sdgonline.org.
Just as Sukadeva Gosvami was about to begin his narration of Srimad-Bhagavatam he was interrupted by Suta Gosvami. Suta Gosvami said that he would tell the narration. Actually this happened much later. Sukadeva Gosvami did tell the first whole narration but many years later Suta repeated it to sages at Naimisaranya. This was a certification that Sukadeva Gosvami's version was correct because what Suta taught was exactly the same. He had been present when Suka spoke and he spoke the same thing. This is the parampara system that a spiritual master repeats what has previously been spoken by earlier spiritual masters. And so he began. He said that the sages at Namisaranya asked Suta Gosvami six questions and he answered them one after the other. Suta Gosvami began his second narration of Bhagavatam by systematically answering these questions. Whoever faithfully hears the narration of Suta gets the same benefit as the ones who originally heard it from Sukadeva Gosvami. Thus the Srimad-Bhagavatam is a book within a book. It is the words spoken by Sukadeva Gosvami but repeated a second time by Suta Gosvami. There is no difference in the two versions except that they were told at different times. We speak some excerpts from it much later now in the year 2011 changing the context as it was once spoken over 5,000 years ago by Sukadeva. Sometimes the questioners are confused about the narration and urgently inquire from Suka or Suta about what they have just said for their better understanding. And sometimes the speaker of the Bhagavatam tells about things that have not yet happened from his vision of tri-kala-jna, or the ability to see at once the past, the present and the future. If the Bhagavatam speaker thinks the question is sincere and relevant he will answer it even though it is a question about something that has not yet happened in the course of narration of the Bhagavatam topics. Sometimes the speaker will withhold his information until he thinks it is fit to release it.
www.sdgonline.org.
In my recuperation mode I don't have the strength and time to write my regular journal. I hope I soon will recover and will do more writing.
Krishna-kirtana and his family are coming here today. He is a fine artist and has done the artwork for several of my books. I hope to catch up on his work. I'll show him the artwork area which I have now in the basement. I haven't really got into painting like I did ten years ago. But I'll humbly show him what I've done so far. I can show him the old paintings I did eight to ten years ago when I was really fired up. I hope his visit will give me a general inspiration. Almost all the work I've done recently has been on Krishna conscious themes.
Slowly, I'll recover but I have to be careful not to start writing or painting at full speed or I'll collapse. Krishna-kirtana has real talent. I merely have enthusiasm.
We saw a film of jazz trumpeter Miles Davis. Late in his life he turned to painting. He did lots of women's forms and shapes of modern forms of women. He was recording with a young bassist and they were having a difficult time together. Around this time Miles was making the record Kind of Blue. When the bassist heard it he was captured by it. "Then he asked me to play along with it and he said he didn't like what I did. I should do it more elaborately. Then I did it more elaborately and he said, 'What are you doing, you should do it simply.' So I figured he was just messing with me and I played it my own way." Miles Davis had a gruffy voice because he had an accident as a young boy. Krishna's voice is like a sweet bird's, like a swan, like a wood thrush. He imitates the sounds of birds and teaches him how to sing. Sometimes in his music he plays like a bird. Eric Dolphy used to imitate the sounds of birds on his bass clarinet. "Did you by any chance see the sky today? And did you hear the bird singing? Just the birds themselves." I don't even remember if we tumbled that day. But we heard the bird. Krishna can hold conversations with birds. And the male parrot has conversations with the female parrot. The male parrot praises Krishna and the female parrot praises Radha. The peacocks are the most beautiful. After they finish singing and dancing they drop some of their feathers like performers bowing and shedding a gift to their audience. Krishna wears a peacock feather in His helmet. It's a favorite thing He does.
Ladies and gentlemen, the first day of the year means you lose one. A decade countdown begins;I want to surrender. I want it to be nice. We used to walk on Lewes Beach, three laps. We'd walk and talk in freezing weather or chant on beads. Pass dog walkers, "Good morning." Get tired, stop walking, get in the car.How long will it take to recover your health? Practice the car, for one year, you think it's yours.
When a person fixes his mind on the eternal, exquisite form of Syamasundara, the blackish, beautiful Lord Krsna, all distress and anguish are vanquished. In the initial stages, the attempt to fix the mind on Krsna may be unsuccessful, but with regulated practice it becomes possible.
- Srila Prabhupada
On 29th of December, the Vyasapuja celebrations of HH Subhag Swami took place in Mayapur.This year we were fortunate to have Maharaja's presence in Mayapur.As Pankajanghri prabhu stated during the glorification that Subhag Maharaj is very chaste to Srila Prabhupada and repeats whatever Srila Prabhupada has instructed us.Listen to the Vyasapuja special lecture by Subhag Swami here.
By The GBC Executive Committee
We, the Executive Committee of ISKCON's Governing Body Commission, wish to hereby express our bereavement on hearing of the passing of Sripada Narayana Maharaja. At this time we remember Sripada Narayana Maharaja as a dedicated and powerful preacher. He traveled around the world to deliver the message of Srimad-Bhagavatam and spread Lord Caitanya Mahaprabhu's mission. He also translated important Vaisnava texts
A baby and the new year

Scarborough, Ontario

She sat there rather uncomfortable. I mentioned to her husband sitting next to her, "us guys could never understand the pain these ladies go through." She is eight and a half months pregnant and looking beautiful in her own type of way.

She remarked, " I've been known as a phys. Ed guru for years , always conscious of my looks, but recently being very hungry and trying to feed the baby and I don't seem to care." The Three of us, minus the unborn, discussed how parenting is all about giving, all about sacrifice and that the experience is setting themselves up for their spiritual life. The husband, a very successful tattoo artist, indicated he was trying to be a good support during these last few months, when again, the baby started making his moves. As we continued over a little chat at the back of the temple room it crossed my mind, " Hhmmmmmm! Perhaps the baby's trying to walk. I could have another future walking companion. "

I had to bow out of the most exhilarating event of the year, the new Years kirtan, chanting at Toronto's old city hall. With health condition what it is (the hernia) I opted for a home program at a Bengali's home. It was our community youth that took the reigns of the New Years smashing and bashing chanting which was received with tremendous approval. A protective phalanx of police broke into smiles of delight when they realized the explosive passion of chanters had more of a subduing effect on the crowd rather than stirring up a form of rowdiness. The "smashing" and "bashing" adjectives were merely a poetic way of challenging Maya (illusion) that were to come for 2011.

You can be guaranteed that the world and the individual will be threatened by the devil just like any other year. As our guru, Srila Prabhupada, once wrote in a letter to Brian Marvin aka Shukavak of Scarborough, Ontario "history is eternal". And he added, "history repeats itself. "

We just need to be prepared for the attacks when they arise.

Happy New Year!

0 KM
God Sent A Boxer

Toronto, Ontario

I went for my daily walk when I met the Halifax monks. They were just returning from their book distribution program. In the month of December, worldwide efforts are made to enthuse pedestrians, shop keepers, residential folks, just about anyone in receiving a book of Vedic wisdom for nominal donations. With the month coming to a close the book marathon is beginning to wind down.

To give our community a taste of what I'm talking about with regards to this noble book distribution service I spoke with the boys about recreating some of the highlights of encounters with people (particularly on the street) in the form of a dramatization for a New Year's festival at the temple. There was some eagerness about doing it and the monks came back to start the scripting. Each of the six monks butt heads to write of a person (sometimes 'character') they met. I wondered how I could contribute to the script. I wasn't much involved in the book program other than encouraging people in my recent travels. I'm handicapped with a health issue, a hernia whom I've nicknamed Hernia-kashipu, which has a semblance o to the name of a Puranic demon.

When I returned from a careful walk I saw two young men sitting in the back of the temple room. The one who first noticed me was Ryan O'Campo who won a bronze medal for the 2003 Canadian Winter Games in New Brunswick for boxing. Ryan has made it his second trip to the temple. "I love it here," he said with a smile. He did express a slight depression due to not training for five days.

"I know what it's like, being a marathon walker, and if you don't move those legs for a few days you feel like something's really missing," I said, he concurred. In fact he did agree with so many things including philosophical remarks I made. He was enthused to purchase a book from me. "Coming Back" is a small paperback on the science of reincarnation. Ryan was thrilled.

And when I asked him if he would play himself and to re-enact our encounter in our drama for Jan the 1st, he was doubly thrilled. "Rehearsal will be at 4 pm tomorrow," I said.

I'm glad Ryan came. He's God-sent. God sent a boxer.

3 KM
This is the New Year Greeting written by Srila Hridayananda das Goswami on the 31st of december:
Dear Devotees,
Jaya Srila Prabhupada. On the last day of 2010, I wish you all a wonderful Krishna conscious 2011. For me, the greatest and most inspiring challenge in the coming year is to strengthen ISKCON in the western world.
When I joined the movement in 1969, ISKCON seemed like a North American movement with branches in Europe, Australia and East Asia.
In 1970 Srila Prabhupada dramatically established ISKCON in India. The movement also spread throughout East and Southeast Asia.
Prabhupada planted a transcendental seed in the Soviet Union which blossomed into a huge, powerful mission throughout Russia and other CIS countries.
I helped to expand the movement in Latin America in the mid 70′s and ISKCON is now well established throughout that region.
However it is ISKCON in India that has expanded beyond comparison. Of course, India has a huge, natural advantage. It is the land of Krishna. Even in America, ISKCON congregations in most large cities consist mainly of devotees from an Indian background. We find the same phenomenon in the UK and South Africa, and in most other countries that host a significant Indian diaspora.
This phenomenon is not so evident in most of Latin America, or in some parts of Europe, where there is a comparatively small Indian population.
Still, the massive expansion and unique wealth of many Indian devotees, both in India and other countries, presents an interesting challenge to the International Society for Krishna consciousness. Is ISKCON destined to be basically an Indian movement with branches in foreign countries? Or is it meant to be a truly international society that establishes the yuga dharma as a dominant spiritual process throughout the world?
In India, ISKCON's influence at all levels of society is enormous. In America, and most European countries (England and Hungary might be exceptions) ISKCON's national influence is insignificant.
Personally, I believe that ISKCON can fulfill Srila Prabhupada's and Lord Caitanya's vision only as a truly international society that presents Krishna consciousness as a non-sectarian, non-ethnic spiritual science. I learned this from Prabhupada hismelf. Thus it is the responsibility of those of us who serve Srila Prabhupada in the west to do all we can to reignite the fire of a powerful, relevant movement in our respective countries.
I find this vision, of reestablishing the full power and relevance of ISKCON in the west, to be a most inspiring challenge. It is to the fulfillment of this vision that I wish to dedicate myself in 2011. I invite all the devotees to share and serve this awesome vision.
Wishing you all a year of health, happiness and potent service in Lord Krishna's divine mission, I invoke this blessing: Krishna-shaktir astu te! May the force of Krishna be with you!
With best wishes,
Hridayananda das Goswami
LECTURE BY HIS HOLINESS BHAKTI CARU SWAMI ON SRIMAD BHAGAVATAM THIRD CANTO, CHAPTER TWENTY FIVE, TEXT TWENTY SIX, THE GLORIES OF DEVOTIONAL SERVICE. Transcription : Lalitamadhava Dasi Editing : Ramananda Raya Dasa Audio Reference : Click here Om Namo Bhagavate Vasudevaya Om Namo Bhagavate Vasudevaya Om Namo Bhagavate Vasudevaya Bhaktya puman jata viraga aindriyad Drsta [...]
Click here to read the full article from the New York Times


They make no noise. But once an hour, they spit out a number, and for decades, it has been rising relentlessly.
The first machine of this type was installed on Mauna Loa in the 1950s at the behest of Charles David Keeling, a scientist from San Diego. His resulting discovery, of the increasing level of carbon dioxide in the atmosphere, transformed the scientific understanding of humanity's relationship with the earth. A graph of his findings is inscribed on a wall in Washington as one of the great achievements of modern science.
Yet, five years after Dr. Keeling's death, his discovery is a focus not of celebration but of conflict. It has become the touchstone of a worldwide political debate over global warming.
When Dr. Keeling, as a young researcher, became the first person in the world to develop an accurate technique for measuring carbon dioxide in the air, the amount he discovered was 310 parts per million. That means every million pints of air, for example, contained 310 pints of carbon dioxide.
By 2005, the year he died, the number had risen to 380 parts per million. Sometime in the next few years it is expected to pass 400. Without stronger action to limit emissions, the number could pass 560 before the end of the century, double what it was before the Industrial Revolution.
The greatest question in climate science is: What will that do to the temperature of the earth?
Scientists have long known that carbon dioxide traps heat at the surface of the planet. They cite growing evidence that the inexorable rise of the gas is altering the climate in ways that threaten human welfare.
Fossil fuel emissions, they say, are like a runaway train, hurtling the world's citizens toward a stone wall — a carbon dioxide level that, over time, will cause profound changes.
The risks include melting ice sheets, rising seas, more droughts and heat waves, more flash floods, worse storms, extinction of many plants and animals, depletion of sea life and — perhaps most important — difficulty in producing an adequate supply of food. Many of these changes are taking place at a modest level already, the scientists say, but are expected to intensify.
Reacting to such warnings, President George Bush committed the United States in 1992 to limiting its emissions of greenhouse gases, especially carbon dioxide. Scores of other nations made the same pledge, in a treaty that was long on promises and short on specifics.
But in 1998, when it came time to commit to details in a document known as the Kyoto Protocol, Congress balked. Many countries did ratify the protocol, but it had only a limited effect, and the past decade has seen little additional progress in controlling emissions.
Many countries are reluctant to commit themselves to tough emission limits, fearing that doing so will hurt economic growth. International climate talks in Cancún, Mexico, this month ended with only modest progress. The Obama administration, which came into office pledging to limit emissions in the United States, scaled back its ambitions after climate and energy legislation died in the Senate this year.
Challengers have mounted a vigorous assault on the science of climate change. Polls indicate that the public has grown more doubtful about that science. Some of the Republicans who will take control of the House of Representatives in January have promised to subject climate researchers to a season of new scrutiny.
One of them is Representative Dana Rohrabacher, Republican of California. In a recent Congressional hearing on global warming, he said, "The CO2 levels in the atmosphere are rather undramatic."
But most scientists trained in the physics of the atmosphere have a different reaction to the increase.
"I find it shocking," said Pieter P. Tans, who runs the government monitoring program of which the Mauna Loa Observatory is a part. "We really are in a predicament here, and it's getting worse every year."
As the political debate drags on, the mute gray boxes atop Mauna Loa keep spitting out their numbers, providing a reality check: not only is the carbon dioxide level rising relentlessly, but the pace of that rise is accelerating over time.
"Nature doesn't care how hard we tried," Jeffrey D. Sachs, the Columbia University economist, said at a recent seminar. "Nature cares how high the parts per million mount. This is running away."
Srimad Bhagavatam 11.28.32 - The formula to bliss out all the time is to always think oneself as the servant of Krsna. (jivera svarupa haya krsnera nitya dasa)


Today is New Year's day, as I reflected on my Japa for 2010 I realised this is a very good opportunity to commit to change and to improve for the next year.
More Recent Articles
---
Click here to safely unsubscribe now from "Planet ISKCON" or change your subscription, view mailing archives or subscribe

---
---
Your requested content delivery powered by FeedBlitz, LLC, 9 Thoreau Way, Sudbury, MA 01776, USA. +1.978.776.9498
TABLA - FUENTES - FONTS
SOUV2
Balaram
ScaGoudy
FOLIO 4.2
Biblica Font

Disculpen las Molestias
Planet ISKCON - 2010
·
Planet ISKCON - 2011