Here are the latest updates for you
Please share your realisations with other devotees from around the world...simply send me an introduction email and I will be happy to make you a member:
rasa108@gmail.com
ys
Rasa Rasika dasa
4 ROLES
1. Example
2. Support
3. Guidance
4. Challenge

4 MINDSETS
1. Belief in Gita
2. Best interest at heart
3. Belief in client
4. Curiosity

4 SKILLS
1. Listening
2. Inquiry
3. Expanding options
4. Promoting action

4 STEPS
1. Goals
2. Ideas
3. Tests
4. Action
www.sdgonline.org.
5:21A.M.
A Writer of Pieces
I will begin with a poem written on the day of its printing. Then I will print random excerpts of books I have printed over the last 35 years. I hope this variety will be pleasing.
.
Poem for June 11th

You woke up past two
a late start on japa bouncing
them wide-awake but not
concentrated. Still chanting when
Narayana came up. I told him
it's a luxury that he's here. He
said he's trying to preach his
duties by writing letters.
Krishnadasa Kaviraja inserts verses
from the scriptures and words spoken
directly by Sri Caitanya Mahaprabhu
which later appeared verbatim
in the Goswamis' books. Thus
He spoke: adau sraddha tatah
sadhu sanga: In the beginning there
must be faith. Then one becomes
interested in associating with devotees . . .
Gradually emotions intensify and
finally there is an awakening of love.
This is the gradual development of love of
Godhead for the devotee interested
in Krishna consciousness. (BRS 1.4.15-16)
I have re-read two-thirds of
Sanatorium. It is a good book with compassion for the inmates
of the hospital. I have read the
section of explicit sex when the
girl Andrea tries to seduce
Sandy's fiancé in Sydney.
The GBC committee did not
read the whole wonderful
book but just this one
brief section and they
threatened me with expulsion
from ISKCON and stripping
me of sannyasa. It was
an unfair case of censorship,
and I had to turn in to
them all our unsold
copies and take it off
the Internet. It is a
banned book. Someday
justice will have to come
for Sanatorium and
this fine novel, one of
my best, should be
available to the
world.
The poem rises to a pitch
and I go with it. Each morning we hear the
music and weave it into
the lines of poesy focused
on Krishna. He accepts
the offering I believe because it is done sincerely
with the rhythmic tune.
Krishna is the Cowherd Boy
who plays the flute
which bewilders the gopis
and all those who hear
it so He knows music
and how to play it. He is the King of Music
and can be the recipient
of a musical offering
in His name if
it is done with
consummate skill
and swing. This
morning I did it, confident and humble.
I go out on a limb
and claim it's
a kind of kirtana
because it's so charming.
www.sdgonline.org.
From Niti-Sastras: Sayings of Canakya and Hitopadesa, as Quoted by Srila Prabhupada
"Translation: If you want to make spiritual advancement, you should think that death will come in the next moment, but if you want to be materially happy, you should think you will never die.
"Commentary:
Srila Prabhupada once said that philosophy means to always keep death in front of you. Try to save yourself from birth and death. Life's miseries are
janma mrtyu jara vyadi
—birth, death, disease and old age. An intelligent person always keeps these in mind. Furthermore, because of his Krishna consciousness, he is not afraid of them. Prabhupada says, 'Death is coming, that's all right. What is wrong there? Provided he knows that after giving up his body, I am going to Krishna.' One who is not afraid of changing bodies is called
dhira
. He is not disturbed even though there is cause for disturbance.
"Canakya's advice to the materialist is an ironic witticism. Material happiness is illusion. If one is so crazy as to try and enjoy material life, his best policy would be to forget about death. Of course, it's a false hope. Canakya can't be seriously recommending it. Therefore I say its an ironic statement, presented with all deadpan seriousness.
"A man who is told to think like that will automatically question, 'Wait a minute. I will die.'
'Well, you want to enjoy, don't you? Then better you forget about death and imagine you'll live forever.' Canakya is giving the materialists something impossible to think about, a false philosophy. A materialist is living in an illusory world. He needs a false philosophy to accompany him through it. It is hoped that the materialist will eventually realize that he would rather live by the truth than by a false doctrine.
"What is most amazing, though, is that although it is a false hope, many people grab onto it. They plan not to die. When death comes, they wonder where it came from, and they realize their foolishness. Srila Prabhupada used to say that if a materialist accepts the facts of transmigration, he will shudder with fear. How can he face the truth that he will have to descend to the lower species and still continue to enjoy in this world? Therefore the materialists prefer to not think about it at all. They prefer to think that transmigration is a concept discussed in some foreign religions, and that it has neither basis in truth nor any relevance.
"No one is independent of the fourfold miseries of birth, death, disease and old age. No one is able to solve these problems with more material life. Krishna consciousness, however, can bring relief from these insurmountable problems. Prabhupada told a large audience in South Africa, 'So we are pushing on this Krishna consciousness movement to solve the ultimate problems of life. Our request is that you take to the Krishna consciousness movement very seriously to solve the ultimate problems of life.'
"To live in the consciousness that death can come at any moment takes strength of mind. Sometimes Krishna helps us to develop this realization more. For example, some devotees have had near-death experiences, and many of us have known someone who has died. These events sober us. We can look around ourselves and see the signs of passing time and impending death. The sastras are full of examples, but even right around us, we can look in the mirror and see the signs of old age coming on. We can watch the changing seasons, and notice the birth, death, disease and old age in a natural world. These phenomena can remind us of our own inevitable death.
"The existential philosophers also face the inevitability of death, but because they are atheists, they have to face that inevitability as meaningless. Prabhupada used to say death is a matter of fact, and for a devotee, going to Krishna at death is also a matter of fact. The sastras teach us this, and we can have faith in it because it is the truth. The atheist existentialist has faith in his doctrine as taught by writers like Sartre and Camus. These philosophers teach that everything is absurd. The existentialist thinks their philosophy is better and more profound than any religious understanding. Such philosophers follow their 'gurus' into absurdity and often suicide. Devotees follow Krishna, who says that life does have meaning in the spiritual world. While existentialist has realized something about the illusory nature of the material world, his philosophy leaves him hopeless. This is not the kind of meditation a devotee aspires for. Our facing death has to deepen our faith in taking shelter of Krishna."
.
.
From Memories
"Spring Potpourri
"I remember stepping outside Matsya Avatara Prabhu's house with him and his saying that May is the best month because it is neither too hot nor too cool. Trees bloomed in his yard and over the neoclassical statues he has placed here and there, and I found I agreed with him. It was nice to think I could do something with that feeling: I could come back another May.
"Then he and I and his son sat together while his wife and mother served prasadam from the kitchen. He has a nice painting of Srila Prabhupada on the wall, an original, rather small; it has a triptych effect because on either side there are doors that can be closed over the picture.

"The different places we visit have a kind of finality to them, especially places we won't visit again. Even places like Matsya Avatara's house, where we will go again, won't be the same forever. I won't be able to sit at his table and enjoy the prasadam his mother has prepared and go out the door together to decide that May is the best season. Things will change despite our attempts to remain stable and fixed. 'Time I am, the great destroyer of the worlds.'
"During another spring we arrived at a German farm, and a small group of devotees came forward to meet us. Their kirtana was soft. I didn't recognize Astharata Prabhu among them or Krishna-ksetra Prabhu because I didn't know them well and they were such unassuming brahmacaris. How I have come to like their company.
"Of course, I remember our late-spring visit to Cozzile. We drove the winding roads up out of the city one year and arrived on an Ekadasi. Sridama and his wife were waiting for us at the house, the front door open. It was dusk, and they served us Ekadasi biscuits and milk. I ate with pleasure in a room upstairs. It was a strange room with a high bed and pictures of Christ's crucifixion and one of Mary. The room was dark, but I could feel my readiness to write there. Nine days later, I had completed From Imperfection, Purity Will Come About. What I didn't write of in that room, I wrote while sitting outside at a shaky white patio table under the cherry trees. After that, I really struggled with free writing and came out with a book called What Shall I Write? It's half-sunk in the sand now—it was never published—but I like the fact that I struggled so much and tested the writing process. At the end of it, I discovered the numbered writing session, something just my own.
"I also took walks with Sridama in Cozzile. It was a happy time although it has now become tinged with sadness because Sridama has left me."
.
.
From From Imperfection, Purity Will Come About: Writing Sessions While Reading Bhaktivinode Thakura's Saranagati
"The first section in Saranagati is titled 'Dainya, humility.' This section closely follows a section in the Third Canto of Srimad Bhagavatam, where the human embryo prays to God:
"'He is unlimited, but He is perceived in the repentant heart . . . I am separated from the Supreme Lord because of my being in this material body . . . although I am essentially spiritual . . . My dear Lord, by Your causeless mercy, I am awakening to consciousness, although I am only ten months old . . . there is no way to express my gratitude but to pray with folded hands . . . therefore, without being agitated any more, I shall deliver myself from the darkness of nescience with the help of my friend, clear consciousness . . . Simply by keeping the lotus feet of Lord Visnu in my mind, I shall be saved from entering the womb of many mothers, from repeated birth and death.' –-Bhagavatam 3.31.13-14, 18, 21
"The unborn child sees the Lord in his heart and promises to always remember Him. He suffers terribly and doesn't want to experience another birth. But as soon as he is b0rn he is in the hands of people who know neither his physical nor his spiritual needs.
"Bhaktivinode Thakura describes an entire life in the first song, stanzas 4-7:
"'As a fondled son in the laps of my relatives, I passed my time smiling and laughing. My parents' affection helped me to forget the pangs of birth, and I thought the world was very nice.
"'Day by day I grew and soon began playing with other boys. Shortly my power of understanding emerged. I read and studied my lessons incessantly.
"'Traveling from place to place, proud of my education, I grew wealthy and maintained my family with undivided attention. O Lord Hari, I forgot You!
"'Now in old age, Bhaktivinode is sad. He weeps. I failed to worship You, O Lord, and instead passed my life in vain. What will be my fate now?'
"Under the spell of maya, most people don't think of these activities as a waste of time, but as the goal of life. Bhaktivinode Thakura's life appears successful—he has affectionate parents, a nice worldview, a taste for his studies, and a competitive edge, wealth, the ability to travel, devotion to his family. 'Why is he complaining?' the materialist wants to know.
"'O Lord Hari, I forgot You!'
"He is speaking through the eyes of scripture. A human life is wasted without God consciousness. It becomes no better than the life of an animal. Even a half-intelligent person can taste the bitterness of his or her own experiences. And when old age approaches, what is left? 'What will be my fate now?' In youth, the life of scholarship increases our hopes. We didn't know anything as children, but then we discovered books, writers, philosophers, poets, psychologists, political scientists, the physicists, art, culture . . . 'Confidently I spent my time in the pleasures of mundane learning and never worshiped Your lotus feet, O Lord . . . reading on and on, my hopes grew, for I considered material knowledge to be my life's true path. (Saranagati, 1.2.2)
"Knowledge-acquiring becomes a passion when a student triues to glean all he can from books and teachers. The rewards may not be as intense as those gained by other pursuits, but learning produces prestige, power and pride. It also produces intellectual snobbery.
"Eventually the scholar finds material knowledge cannot answer the crucial questions: 'Who am I? What is the cause of creation? Why is there so much suffering and how can it be overcome? And what can knowledge do to stop death?' The scholar meets contradictions and differing opinions wherever he turns.
"As stated in the Mahabharata, 'Dry arguments cannot give us the truth, and neither can the philosophers because they always differ.' This differing nature of the world's teachers is an illusion created by maya for the purpose of further bewilderment by Godless thinking.
"Bhaktivinode Thakura concludes that material knowledge makes a man an ass. His future is bleaker that that of an ordinary man. He is more entangled and confused. The Isopanisad declares, 'Those who engage in the culture of nescient activities shall enter into the darkest region of ignorance. Worse still are those engaged in the so-called culture of knowledge.' (Mantra 9)
"In his purport to this mantra, Srila Prabhupada states:
'Advancement of learning by a Godless people is as dangerous as a valuable jewel on the head of a cobra. The cobra decorated with a valuable jewel is more dangerous that one not so decorated . . . In Hari-bhakti-suddhodaya, the advancement of education by a Godless people is compared to decorations on a dead body.'"
I saw this young lady with really long dreadlocks and interesting dots and tatoos - she stopped and started to look at the Books and ask questions. She really related to the reincarnation picture too and then she told me about her and her boy friend's passion with spirituality. So I showed her the bhagavad Gita that she deeply appreciated. While she was looking I tried to hand a perfection of yoga to het friend who immediately backed off saying I had talked to him before and he is not into spirituality and would not take it. So I didn't push him but me and this warm girl continued our discussion. So she decided to take the Gita and gave me a donation. Now I started to think of how to engage her in some service and somehow Krishna inspired from within and I asked her to give a book to her friend. So she took the perfection of yoga from me and started convincing her friend to take it- he was determined not to take it and she to convince him - her sankirtan spirit was coming alive and then she told him to take it if the past few hours of their conversation meant something to him. Ultimately he started to give in and I told her to ask him for a donation of even 1 c- he started to laugh and tell me I am a good sales person - I laughed it off but that young girl ended up selling the perfection of yoga to the young man. Her sankirtan career just started.
I am so much grateful that you have enjoyed studying my books. Many young intelligent persons such as yourself are studying these books in the colleges and universities all over the world. Actually anyone who tries to understand these books will become a great realized devotee of Lord Krsna gradually. The original potency of the sastra remains in these books because I have not added or opinionated anything of my own. I have simply presented the scriptures such as Bhagavad-gita and Srimad-Bhagavatam as they are. Therefore just see the effect they have on the world.
Srila Prabhupada's letter to Miss Nedungadi, 19th March, 1975
There are prescriptions for fasting on certain days of the month. One may not be inclined to practice such fasting, but because of his determination to make advancement in the science of Krishna consciousness, he should accept such bodily troubles when they are recommended. …fasting done in terms of the Vedic injunctions enriches one in spiritual knowledge.
- Srila Prabhupada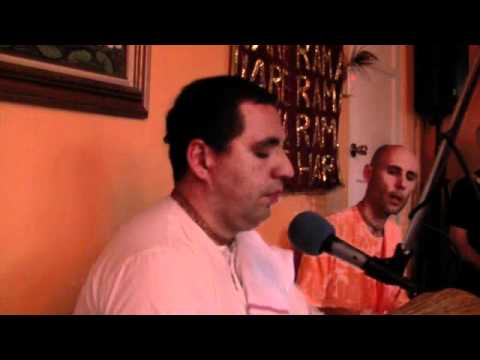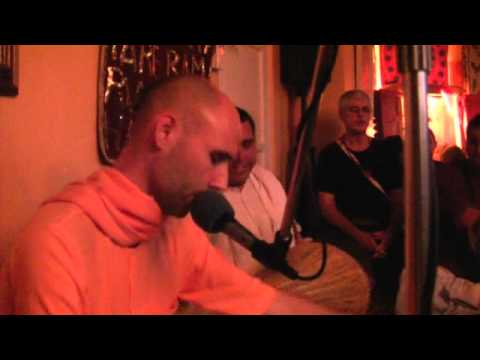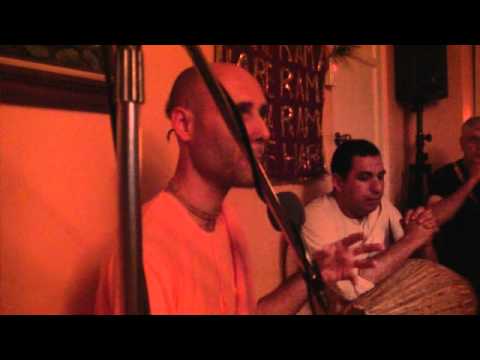 To use discrimination is natural. Those persons who say, "Don't judge!" are they themselves guilty of using discrimination. So, the real question is, what is the basis of our discriminations? Materially, we will not be able to find true equality, because factually we are completely different in every way. Therefore, unless we develop a spiritual vision it will be impossible to achieve a solid foundation for unity and peace within ourselves and the world at large.
We used to like talking about grief
Our journals and letters were packed
with losses, complaints, and sorrows.
Even if there was no grief
we wouldn't stop lamenting
as though longing for the charm
of a distressed face.
Then we couldn't help expressing grief
So many things descended without warning:
labor wasted, loves lost, houses gone,
marriages broken, friends estranged,
ambitions worn away by immediate needs.
Words lined up in our throats
for a good whining.
Grief seemed like an endless river—
the only immortal flow of life.
After losing a land and then giving up a tongue,
we stopped talking of grief
Smiles began to brighten our faces.
We laugh a lot, at our own mess.
Things become beautiful,
even hailstones in the strawberry fields.
Filed under:
Poetry
1966 June 11: "Due to my absence from India the publication is stopped and therefore it disturbs my mind. This publication work is my main function. I can stop my foreign activities but I cannot stop my publication work. "
Prabhupada Letters :: 1966
1968 June 11: "I wish to form a nice Kirtana party consisting of 2 mrdanga players, 1 harmonium player, 1 tambura player, and at least 6 cymbal players. Backed by our books, we can make nice propaganda in all the European cities."
Prabhupada Letters :: 1968
1971 June 11: "So if we make all over India the example that the leading persons are becoming our life members, then all influential and important people will become. Millions of life members can be made."
Prabhupada Letters :: 1971
1971 June 11: "So far as Indira Gandhi attending the function, we shall accept a day according to her convenience and we shall hold the function on her arrival."
Prabhupada Letters :: 1971
1972 June 11: "Simply by this full-time preaching activity all financial problems will be solved. What is that financial security? Real security is only there at the Lotus Feet of Krishna."
Prabhupada Letters :: 1972
1972 June 11: "It is the duty of the brahminical class to advise the leaders, not that they shall themselves serve as leaders. In your country many fools elect the biggest fool to be their leader, it is like one blind man leading so many other blind men."
Prabhupada Letters :: 1972
1974 June 11: "If you have money of your own that you want to spend for running for office you can do that. By competing with the politicians we may drop from our spiritual ideal. Our actual business is to become brahmanas."
Prabhupada Letters :: 1974
1975 June 11: "Even there may be some problems, always try to remain in Krishna Consciousness. Do not give up chanting simply due to some external difficulties. Under all circumstance you should always chant Hare Krishna."
Prabhupada Letters :: 1975
I recently received an email from a blog reader asking if I knew of any cotton/natural shower curtains that were not too plain nor too cutesy. Bathrooms aren't my passion, but why deny a reader help. Here are my suggestions.
If we chant the holy name, Krishna takes that as giving love even though our hearts are hard and devoid of feeling. Krishna regards any little effort favorably.
From
Japa Reform Notebook
by Satsvarupa dasa Goswami
Here is a very interesting and nice class about the Art of chanting the Hare Krsna mantra.

Varsana dd asks whether separation can also be a healer of relationships or even "out of sight out of mind".
Searching

Toronto, Ontario

Sri Kanta from Zürich came to visit us in Canada for the first time. He's here to accompany Uttama Sloka, an outstanding monk from the Ukraine. With a fascination for the wilderness I agreed to take Sri Kanta down a trail in the best that an urban area can offer. I took him down my training path at dusk.

He was most keen to see North American wildlife.

"You're not going to find bison in the city. No moose and no bears. If lucky perhaps fox, maybe coyote but most likely raccoons and skunks."

He settled for that and was prepared with camera in the left hand while his right was immersed in his japa beads.

"These are nocturnal creatures and that's why we are roaming in the nights," I explained. I had a long day of administrative tasks and so this wind down time was perfect for me.

Unfortunately the best we could find, after two hours walking, in the dark were no ring-tailed creatures or white-on-black stinkers but a woman. Resting her laurels on a bench of a dark park was a young woman with her arm extended. If it hadn't been for seeing her lit cigarette I would have tripped over her stretched out leg.

"Are you guys Buddhists or something?" she queried.

That was the beginning of our dialogue with a very nice person who identified herself as a vegetarian. It was also the end of our search for wildlife. (Sri Kanta struck it lucky the next morning when he photographed a plumb raccoon nestled in a tree)

Eventually we will be searching for Krishna. As the Goswamis of Vrindavan were gripped by the mood to look for God in amongst the trees perhaps we may follow in their footsteps.

11 Km
Tomorrow is Nirjala Ekadasi. Ekadasi is the Vaishnava fast-day that occurs on the eleventh day of the waxing or waning moon. Pandava Nirjala Ekadasi is observed on the bright fortnight of the moon (sukla-paksha) in the month of Jyestha (May-June). It is called Nirjala Ekadasi because one should not even drink water on this Ekadasi. It is also called Jyestha-sukla Ekadasi.
The Mahabharata, relates to us how the Pandavas strictly observed all Ekadasis. Bhima, however, who was known for his herculean strength and for being a 'voracious eater' (Bhagavad-gita 1.15), was not able to fully observe Ekadasi like his brothers. He approached Vyasadeva to ask him how he could avert incurring sinful reactions as a result of not being able to follow Ekadasi strictly. Vyasadeva, in turn, advised him to strictly observe Nirjala Ekadasi once a year and in this way derive the full benefit of following all the Ekadasis in the year. Nirjala Ekadasi, therefore, became Pandava Nirjala Ekadasi. It is also referred to as Bhima Pandava Nirjala Ekadasi.
Devotees who have, therefore, broken their fast during the year can make up for this on Nirjala Ekadasi. The Sanskrit word nirjala means 'no water' (nir means 'no' and jala means 'water'). Strictly speaking, all Ekadasis should be nirjala - without food or water (water is also considered food). Srila Prabhupada gave some concessions to his followers – who, for the most part, fast from grains and legumes on Ekadasi. Nirjala Ekadasi should, however, be strictly followed. One should not eat or drink. Ideally, we should absorb ourselves in hearing and chanting about Lord Krishna for 24 hours. This may not, however, be possible for all devotees. At least we should try to refrain from food and water.
Filed under:
A.C. Bhaktivedanta Swami Prabhupada
,
Spiritual Life
,
Vegetarianism
Lecture – Giriraj Swami – SB 10.3.15-17 – Being Vegetarian Isn't Enough

More Recent Articles
---
---
---

Disculpen las Molestias
Planet ISKCON - 2010
·
Planet ISKCON - 2011