Here are the latest updates for you
A daily broadcast of the Ultimate Self Realization Course Wednesday 15 June 2011 The Supreme Personality of Godhead, Lord Sri Krishna, and His eternal consort, Srimati Radharani are enjoying transcendental pastimes in the topmost planet of the spiritual world, Sri Goloka Vrindavan. They are beckoning us to rejoin them. (Click on photo to see a larger image.) Our Mission: To help everyone awaken their original Krishna consciousness, which is eternal, full of knowledge and full of bliss. Such a global awakening will, in one stroke, solve all the problems of the world society bringing in a new era of unprecedented peace and prosperity for all. May that day, which the world so desperately needs, come very soon. We request you to participate in this mission by reviving your dormant Krishna consciousness and assisting us in spreading this science all over the world. Dedicated with love to ISKCON Founder-Acharya: His Divine Grace A.C. Bhaktivedanta Swami Prabhupada, our beloved spiritual master, and to you, our dear readers. Today's Thought: Onwards to Malaysia Uploaded from Lenasia, South Africa 14 June 2011--Krishna has so kindly blessed us with this opportunity for spreading his glories in so many countries by our travelling around the globe and to even more countries through our e-course. But the most ecstatic thing of all is to dive deeply into the sweet nectarean ocean of Krishna's holy names. The two syllables krish and na when combined together contain more nectar than the universe can contain. When uttered purely without offense they break through the coverings of the universe and allow the chanter to enter into the sublime atmosphere of the spiritual world. Therefore the devotees always like to be absorbed in chanting: Hare Krishna, Hare Krishna, Krishna Krishna, Hare Hare Hare Rama, Hare Rama, Rama Rama, Hare Hare as far as Sankarshan Das Adhikari Farewell Flower Shower from Shyama Govinda Prabhu's Family http://www.backtohome.com/images/2011-Spring/Flower_Shower.JPG Farewell Kirtan from the Pretoria Devotees http://www.backtohome.com/images/2011-Spring/Pretoria_FW1.JPG Our Program Hosts: Prithesh and Premisha Sookraj (Prithesh with garland and Premisha in blue sari) http://www.backtohome.com/images/2011-Spring/Pretoria_FW2.JPG http://www.backtohome.com/images/2011-Spring/Pretoria_FW3.JPG http://www.backtohome.com/images/2011-Spring/Pretoria_FW4.JPG Answers According to the Vedic Version: Question: Is Jnana Yoga Worshipping Krishna? Dear Spiritual Master, If I spend one hour reading books about Krishna, does it means that I spent one hour meditating on Krishna? Does it means that I am worshiping Krishna through jnana yoga? P.M. Answer: Yes, But Bhakti Must Be Added. Yes you are worshipping and meditating on Krishna simply by studying Krishna conscious literature. This philosophical approach is called jnana yoga, the yoga of knowledge. However, if you simply study the books but do not follow the books, your jnana yoga will eventually become dry and tasteless and will thus gradually wither away into oblivion. The books are all telling us that we must surrender to Krishna and serve Him under the guidance of the bona fide spiritual master. So, if you will simultaneously read the books and engage in devotional service, you will be the first class jnana yogi and the first class bhakti yogi, and you will attain the topmost perfection of going back to home, back to Godhead upon leaving your present body. Sankarshan Das Adhikari Transcendental Resources: Receive the Special Blessings of Krishna Now you too can render the greatest service to the suffering humanity and attract the all-auspicious blessings of Lord Sri Krishna upon yourself and your family by assisting our mission. Lectures and Kirtans in Audio and Video: Link to High Definition Videos Link to Over 1,000 Lecture Audios Lecture-Travel Schedule for 2011 http://www.ultimateselfrealization.com/schedule Have Questions or Need Further Guidance? Check out the resources at: http://www.ultimateselfrealization.com or write Sankarshan Das Adhikari at: sda@backtohome.com Get your copy today of the world's greatest self-realization guide book, Bhagavad-gita As It Is available at:http://www.ultimateselfrealization.com/store Know someone who could benefit from this? Forward it to them. Searchable archives of all of course material: http://www.sda-archives.com Receive Thought for the Day as an RSS feed: http://www.backtohome.com/rss.htm Unsubscribe or change your email address Follow us on Twitter: http://twitter.com/Daily_Thought Sankarshan Das Adhikari on Facebook: http://www.facebook.com/SDASITE Thought for the Day on Facebook: http://www.facebook.com/Ultimate.Self.Realization Copyright 2005-2011 by Ultimate Self Realization.Com Distribution of this material is encouraged. Simply we request you to acknowledge where it is coming from with a link to our sign up page: http://www.backtohome.com Our records indicate that at requested to be enrolled to receive e-mails from the Ultimate Self Realization Course at: This request was made on: From the following IP address:
Are you a resident of the City of Port Phillip?
Would you be interested to grow your own organic vegetables?
Well, our Council has kindly sponsored the construction of a Community Vegetable Garden at the Mary Kehoe Centre located across the road from our temple, at 224 Danks Street. There are no costs involved so please feel free to join this family friendly project; you can find out more information here.
Note to self: it is not a pre-requesite to be a green hand or a health freak to be entitled to fresh organic vegies!
"When the rising sun appeared in the East, the jewel of the twice-born, Lord Gaurasundara, awakened, and, taking His devotees with Him, He went all over the countryside towns and villages and played the mrdanga, and the cymbals chimed in time. Lord Gauranga's shimmering golden features danced, and His footbells jingled."
(Arunodaya-kirtana by Srila Bhaktivinoda Thakura)
We are actually so fortunate to behold the sight of His footbells; so fortunate to be granted Gaurangadeva's ever-fresh darsana day after day.
Srimad Bhagavatam 12.10.3-6 - Ajagara-vrtti is that the modern scientists invent the latest technology but devotees use it to serve Krsna (nirbandha krsna-sambandhe yuktam vairagyam ucyate).
Here is day 2 of Bhurijan dasa's very enlivening Japa Retreat from Melbourne, Australia.

Cow's milk is uniquely suited to sustain the cow's offspring, a calf. It's not metabolically suited to human beings.
Unless, of course, you are one of the various master races that have developed the genetic mutation needed to metabolise cow's milk (there are several gene sequences that appear to have developed in parallel). The Northern European races have it, and that, of course, includes the Aryans.
As for the Asians, the Southern Africans (including many African Americans), the Latinos (South American), and the Southern Europeans - they don't have it.
So news that the Chinese have genetically modified cows to produce human breast milk is good news for the Chinese and other non-Aryan races.
What this means is that soon everyone will be able to live the idealised Aryan agrarian utopia of subsistence on cow's milk, rather than slaughtering the cows to eat their flesh, without having to undergo genetic modification themselves, and without having to wait for birth in an Aryan body which already has the genetic modification.
In the meantime, if you don't have a body with the genes for metabolising milk, be careful. Recent research shows that introducing non-Aryan children to cow's milk at an early age is a significant risk factor for type 1 diabetes.
Mind you, if your child dies from a lactose-intolerance related complication, you can be comforted by the knowledge that you are doing your part, through natural selection, in driving your race towards the Aryan ideal - humans drinking cow's milk!
Once again, a warm 'thank you' to all my regular readers who have encouraged me to keep blogging. One of you suggested that I should even share with you dishes I prepare at home as a means of encouragement for the everyday home cook who may struggle for ideas.
So here's what I cooked yesterday. I was home alone, so there was no need to cook anything difficult or complex. I peeled some very ripe trellis-grown tomatoes, chopped them fine and cooked them down in a small saucepan with a fruity olive oil, a crackling of fresh black peppercorns, a spritz of asafetida and a dusting of cayenne pepper.
As they reduced I threw in a handful of torn fresh basil leaves and a few sprigs of fresh marjoram from the garden (yes they are still going strong, though fading in the winter chill) and finally when the reduction was thick, I tossed in a smidge of raw sugar and some sea salt.
While all this was going on, I pan-fried some organic tofu cubes in a little olive oil, and when they were somewhat golden brown I stirred in some zucchini cubes, a splash of water, and applied a lid. The zucchini cubes steamed quickly, as they do, and I removed the pan from the heat and folded in the tomato reduction. The zucchini was cooked, but just a little firm on the palate, as I like it.
And while ALL THIS was going on (I always cook things in parallel for speed) I was cooking some Thai rice with water, salt, a smidge of olive oil and some torn up leaves of baby silverbeet (Swiss Chard, for US readers) from my garden, seasoned with a hint of freshly grated whole nutmeg and pepper.
I was going to grab some fresh parsley to garnish it all, but it was raining so heavily I decided to not venture out into the garden.
It all came together in 25 minutes beginning to end as I am no slaggard in the speed department. Finally I placed my palms together and made a humble offering of prayers and mantra so that the food be sanctified and blessed, and then I partook. Hope that inspires.
Lecture given by Mukunda Datta das on the Glories of the Holy Names.
Dallas, TX
2011-01-08
Download:
2011-01-08 - 3 - Mukunda Datta das - Lecture - Glories of the Holy Name.mp3

Yesterday was nirjala ekadashi and I could barely maintain myself for longer than 10 minutes on street. I was looking for some pepping up when this interesting couple stopped. The girl had hair all colors of the rainbow but both she and her boy friend were interested in spiritual life. She started to admire the Bhagavad Gita, read a few Sanskrit words and was really into it. Meanwhile I noticed that the guy was talking to his pizza box saying 'hey buddy, you stay right in there'. I thought perhaps he was speaking to his food and asking the pizza to stay in and chuckled within thinking hmm heights of personalism. They had very little money but they both were very interested in the Bhagavad gita and the coming back, so I let them take those for their donation. Then i noticed the girl also was talking to the pizza box- she turned around to me and said I feel very nice i saved a life today and opened her pizza box and there was a live rat inside. I jumped in fright and somehow curbed a loud shriek - something in my heart said Mangal-arti at least for now try to be a devotee because these people think you are one. Somehow trying to keep a straight face i heard their story of how they picked the rat from the street as it was going to die and they were taking him to an animal protection centre. A thousand thoughts rushed through my head including questions about Karma and the fallen state of Kali - but amidst all stood tall one fact - Srila Prabhupada's books are the greatest source of mercy for anyone and everyone.
By Giriraj Swami
"When persons eager to achieve liberation renounce things related to the Supreme Personality of Godhead, thinking them to be material, their renunciation is called incomplete." Whatever is favorable for the rendering of service to the Lord should be accepted and should not be rejected as a material thing
Over the past few years I've been working slowly to develop school preaching initially in secondary schools then on to primary schools; it's been a slow progression and for me a steep learning curve. Recently I have been invited to visit local community groups, presenting Krishna Consciousness, one such was Bettws Peoples First group aimed [...]
Krsna likes if you honor the bhakta. Krsna is very much pleased. "If you love me, love my dog." We have seen in the Western countries when two gentlemen meet, he pats his friend's dog and he pats the friend's dog. That you have seen it. (laughs) First of all dog, "How are you? How are you?" (everyone laughs) So let us all become dogs of Krsna, and bhaktas will love us.
>>> Ref. VedaBase => Life Member House Lecture -- Hyderabad, April 14, 1975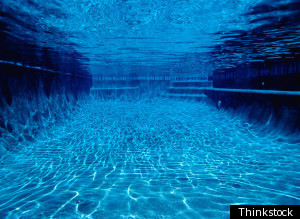 The latest article from my good friend, fellow monk, and Bhakti Center (Manhattan) president and CEO Ramnath Subramanian (Rasanath Dasa) on the Huffington Post


In March 2007, I attended a talk by Dr. Steve Weinberg, the 1979 Nobel Laureate in physics for his work on electromagnetic and weak forces, on the topic "On Religion and Science" at Cornell University. Dr. Weinberg did not mince any words when he vehemently spoke about the hypocrisy and shallowness of religion, citing several evident episodes of scandals and violence in recent religious history.
At the end of his talk, he categorically stated that because of the problems that religion has created, one of the primary aspirations of science should be to cease the existence of religion. He made a strong appeal to the audience to take this seriously.
As a practitioner of Bhakti yoga, an ancient devotional school in the Hindu tradition, I was stung by Dr. Weinberg's strong comments. It felt like an assault on a paradigm that defined my outlook and the people whom I deeply loved and respected. At the same time, my rational faculties knew that Dr. Weinberg's citations were completely based on facts and thoroughly justified. Was I simply being a sentimental religionist turning a blind eye to the problems that religion has created? Or was there a deeper root to my adherence that Dr. Weinberg may not have had a chance to experience?
The key to resolving this conflict lay in one verse from the Bhagavata Purana, one of the primary texts in the Hindu tradition. The verse classifies religious faith or dharma into two categories: peripheral (kaithava) and essential (sanatana).
Gordon W. Allport, a Harvard psychologist, developed a similar scheme and categorized religious practice into extrinsic and intrinsic. The peripheral or extrinsic practice of religion refers to those expressions of faith that are motivated by self-directed desires: personal comfort, riches, power and status. The essential or intrinsic practice of religion is governed by the deep inquiry to uncover our true essence that results in profound personal transformation.
Growing up, my first experience of Hindu religion was extrinsic. I was exposed to Hindu rituals that enabled an individual's economic development and sensory pleasure, respectively known asartha and kama in Sanskrit. My parents taught me to pray twice everyday. The prayers usually were a means to please the gods to give me the best grades, good health and success in all endeavors.
I clearly recollect visiting temples of the elephant god, Ganesha, on the eve of exams, to put in "special requests" because he is an expert at taking away impediments on the path of success. On occasions, when the stakes were high, I paid good money to the head priest for special services. I got more than the expected results every time, expect for one big test where I failed miserably. That failure exposed the conditional nature of my faith.
In course of time, I turned away from the Hindu faith, much to the concern of my parents. I was old enough not to be swayed by them or other religious individuals. Episodes of communal violence fueled by Hindu fundamentalism in the early '90s further strengthened my stance.
It was six years later that a conversation with a good friend unexpectedly reopened the "religious" chapter. Manish was regarded as one of India's young scientific geniuses, but possessed a humble demeanor. In a casual conversation on a Monday evening, he convinced me to accompany him to a talk on the Bhagavad Gita. It was during that talk that I heard for the first time a clear explanation of the primary purpose of religion: deep inquiry and knowledge about our identity and the true purpose of our existence.
The talk systematically and logically pieced together the need for such inquiry and provided a deep philosophical look into the nature of consciousness and our quest for immortality. Sprinkled throughout the presentation were various scientific citations from the Hindu scriptures -- verses explaining a method of plastic surgery from the Rig Veda, the heliocentric model of the solar system from the Bhagavata Purana, and a description of time dilation and relativistic mechanics from the Upanishads.
The speaker was pleasant and humble, yet authoritative and confident. There was no trace of criticism, sentimentalism or fanaticism in his talk. I met with him personally after the presentation and I spent two hours critically questioning his paradigm.
He introduced himself as Radheshyam and his answers were deep and succinct. Although I did not fully accept his paradigm then, I deeply respected his approach and logical explanations. It was refreshing to see such a religious man. I was curious to know more.
In the next four years, I frequently visited Radheshyam's Bhakti Yoga monastery in downtown Mumbai and spent considerable time studying Hindu scriptures with him and his fellow monks. I was a personal witness to the rigor and scrutiny they applied to their scriptural study. The scriptures dealt exclusively with understanding consciousness, its source and its purpose.
Most of the monks had advanced graduate degrees from prestigious universities. Their simplicity and spirit of brotherhood were evident in their lifestyle. Their possessions -- four sets of clothes, some books and some rosary beads -- were neatly stacked away in 3x3 closets. They slept on straw mats on the ground. They lived by one principle adopted from a beautiful verse in the Hindu texts: "Be humbler than a blade of grass, more tolerant than a tree. Be ready to offer all respects to others and expect nothing in return."
In a conversation when I thanked the director of the monastery for his time to answer my questions, he looked at me with sincere gratitude and said, "I am so grateful that you have accepted me as your servant." The glimmer in his eyes clearly reflected the sense that he would not exchange his lifestyle even for $100 million.
The lives of these monks demonstrated to me a sincere search for truth and reality. Their practice completely contrasted any experience of religion that I previously had. To me, it seemed to be a compelling alternative to science in the pursuit of truth. Their axiomatic basis may be different, but their methods, rigor, logic and dedication were comparable to any true scientist. They strove to live an ego-free life, which gave them clarity and objectivity in their quest. Above all, they were truly beautiful human beings.
Dr. Weinberg's citations were correct and his frustrations justified. But his conclusion that science should destroy religion completely was probably based on his very limited exposure to the intrinsic practice of religion. They probably sprung from his experiences of narrow-minded and ritualistic religious practices that lack philosophical rigor, progression of logic and a transformative lifestyle.
Instead of rejecting religion completely, it would be wise to discriminate between substance and shadow -- and encourage the substance. The pockets where intrinsic religion is practiced may be few, but they hold deep significance especially at a time when religious fundamentalism needs to be addressed with strong action. They may also offer the unique opportunity for science and religion to have meaningful dialogues and finally understand each other.

Push yourself to reach your dreams using a skilled life coach. You will work one-to-one with your coach to develop a master action plan that clearly states your goals and defines the steps you need to get there.

Using the strategies given in the Bhagavad Gita As It Is, you will discover methods for overcoming the obstacles in your way. Team up with a Gita Coach and start moving forward today!

Gita Coaching can create a quantum change in the results you get in your spiritual and professional life.

It can bring you off the sidelines and onto a level most people never experience. You can experience greater peace, happiness, and fulfillment in all you do — because you'll be living a life of a higher quality, continually advancing toward your highest goals.

One-to-one Gita Coaching is designed to meet your individual needs, establish your specific goals and apply proven action plans that will be continually assesed by your Gita Coach.

You can have ongoing, regular communications with your coach, employing the effective performance strategies. You and your coach can be together on Skype at least once every two weeks, in one-hour coaching sessions specifically tailored to your needs and outcomes.
By Syamasundara das
We have maintained a farm for 16 years. During these years we have become experts in different aspects of self-sufficiency. Usually people need other people to provide what they need and this means a lot of problems with transportation. In the villages things were originally very, very different. If we want to become friends of the environment we have to learn how to do everything we need
By BLR Correspondent
Red herring: to draw a red herring across the track [to confuse a tracking dog's sense of smell] : to attempt to divert attention from the real question; hence red herring, a subject intended to have this effect. Oxford English Dictionary
By Bhakti-lata dasi
Almost every week I receive letters from inmates who just came in contact with Krsna through Prabhupada's books. Some of these letters are brief, others more extensive, but all reflect a genuine desire to know the truth; all are from inmates who are reaching out, excited, curious, hopeful
By Manish Negi
How many people would consider spending a Sunday travelling 85 miles to a different city in the name of the lord, well a few hundred did, on May 29th in (Oldbury) Birmingham at the Balaji Temple
By Gunacuda dasi
Sri Mayapur International School is looking for a Year 1 teacher (5 and 6 year olds) to start in August 2011. The successful candidate should have experience working with this age group and be familiar with how to teach reading and writing to children in the early stages of literacy
By Parvati devi dasi
Once again, I wish to extend my thanks to so many of you who were inspired to come forward this year to help build the Samadhi Maintenance Fund Fixed Deposit as well as the working account. We are more than halfway to the $2,000,000 goal. It is certainly Krishna's blessing to have so much international participation in this wonderful service in Vrndavana Dhama
Premanjana Dasa: Prabhupäda: Huh? What is that economical progressing? So that means busy fool. Fool, they do not know how to satisfy the economic problem. That is recommended in the Bhagavad-gétä, annäd bhavanti bhütäni: [Bg. 3.14] You grow food grains. Then all economic question... But why you are not producing food grains?
Dinadayal dasa: Twenty-five students were honored at Bhaktivedanta College's ninth annual graduation ceremony in Radhadesh, Belgium, on June 3rd
Satyavrata Dasa: Hare Krishna! Jaya Jagannatha! Jaya Srila Prabhupada. We would like to humbly submit an invitation to everyone to attend the grandeur 14th Ratha Yatra in Taiping, Malaysia, on Saturday,9th July 2011. We are also pleased to announce that His Holiness Bhakti Vrajendra Nandana Swami and His Grace Maha Bhagvat prabu will be gracing our Ratha Yatra celebration
Amitakrishna das: From Friday 3 to 7th June 2011 ISKCON has organized Hare Krishna Utsava with the Title "Gitamrita".It was a very successful public program in the local town hall which was attended by the thousands and the same has been broadcasted on local citycable TV reaching 200 thousand members. The highlight of the program is many youth participated
Dinadayal dasa: The VTE Bhagavad Gita 1 - Karma Yoga module is starting on 20th of June 2011. We will have no more than thirty participants in the class
Pandava dasa: Ratha Yatra (Festival of the Chariots), one of India's most ancient and most popular festivals, a sacred day for Hindus worldwide, will be celebrated with a parade down New York's Fifth Avenue, from 45th Street to West 8th Street. The parade will culminate in a festival and vegetarian feast until 7:00pm @ Washington Square Park. All are welcome and admission is free
Pictures Sent By His Grace Krishna Govinda Prabhu For all pictures please click here
BBT press release
Why so few revisions for this chapter? And why the change for the title?
See for yourself in the annotated scans for chapter six, now online at www.BBTedit.com/changes.
You'll see all the revisions done for the purports, along with explanatory notes. And for nearly all the changes you'll see images from the earliest manuscripts in the BBT's files.
I am so much grateful that you have enjoyed studying my books. Many young intelligent persons such as yourself are studying these books in the colleges and universities all over the world. Actually anyone who tries to understand these books will become a great realized devotee of Lord Krsna gradually. The original potency of the sastra remains in these books because I have not added or opinionated anything of my own. I have simply presented the scriptures such as Bhagavad-gita and Srimad-Bhagavatam as they are. Therefore just see the effect they have on the world.
Srila Prabhupada's letter to Miss Nedungadi, 19th March, 1975
1970 June 13: "Lord Caitanya Mahaprabhu is very kind, He is satisfied with chanting. And there is no hard and fast rules so your chanting may not be stopped; it does not matter where you chant."
Prabhupada Letters :: 1970
1972 June 13: "We are able to perform tapasya only if we have got knowledge so I am requesting all of my students to read my books very seriously one or two hours every day without fail."
Prabhupada Letters :: 1972
1972 june 13: "Therefore read my books more and more and be always discussing and when you cannot read, then listen to the tapes of my lectures and hear in that way."
Prabhupada Letters :: 1972
1966 June 13 :
"Dasami. Today somebody paid in the basket $100.00. In the morning class there was some discussion on friendship & discipleship. In the evening there was meeting. The attendance was nine only. At night Karl remained with us."
Prabhupa Journal :: 1966
1968 June 13 : "I have sent one letter to Miss Rose, try to keep friendship with her. Everyone has dormant love for Krishna and we have to give one possible chance to awaken it. I think if you flatter her a little more, she will come."
Prabhupada Letters :: 1968
1975 June 13: "If our books are translated into Japanese, it will be a great help to us and to you also because it will be another opportunity for printing books. So, if you can arrange for this then it will give me great pleasure."
Prabhupada Letters :: 1975
1973 June 13 : "The difficulty is, unless we have legal possession of the land, how can we get municipal sanction for the construction? But if he gives us legal right to construct the temple, we can then immediately get sanction."
Prabhupada Letters :: 1973
1974 June 13: "He said you are not following the regulative principles. I do not know why you should do like that. Anyway, if there are any discrepancies in that way I hope you will rectify it. If you so desire you can see me."
Prabhupada Letters :: 1974
Kisbenedek Mate about Lord Caitanya, Krsnadasa about permaculture in Krsna Valley and a mataji about divorcing her karmi husband.
I am so much grateful that you have enjoyed studying my books. Many young intelligent persons such as yourself are studying these books in the colleges and universities all over the world. Actually anyone who tries to understand these books will become a great realized devotee of Lord Krsna gradually. The original potency of the sastra remains in these books because I have not added or opinionated anything of my own. I have simply presented the scriptures such as Bhagavad-gita and Srimad-Bhagavatam as they are. Therefore just see the effect they have on the world.
Srila Prabhupada's letter to Miss Nedungadi, 19th March, 1975

Today I was chanting with our boys - normally I chant with them separately in my room (to avoid them distracting each other) but today we decided to chant together.
I have a good method on how to focus - it requires a spot to stare at and to not move your gaze from that place. It requires great determination, but when you see the effects and feel the benefits of total focus on the sound of the Maha mantra, it's all worth while.
Please try this and see for yourself - no matter what your mind tells you or the urges of the eyes to roam and wander, keep them firmly fixed there and just hear!
Always Thinking

Toronto, Ontario

Devotees from Scarborough organized a boat cruise through the lagoons of the Toronto Islands. It carried about 300 hundred people, young and old. Lunch was packed for all and it was scrumptious, but the special feature was the chanting on the main floor. Just to catch some air I decided to reach the open third floor. A man followed me and asked a question.

"I have been told that when you chant you should not think. You only hear the sound vibration of the maha mantra and that's it," he expressed hoping for a clarification.

I really appreciated the question It was honest and an innocent enquiry yet I looked him square in the eyes and told him frankly that it was ridiculous, that this instruction is a bit misleading.

"If I was to say the name "Obama" immediately an image of the U.S. president's face flashes in the mind. When we say the name "Krishna" some visualization mentally should be there unless we are totally distracted. Absorption in the Absolute begins with the use of the tongue. From there all the other senses follow. It would be a hard task to arrest the mind, to numb images. The mind is an instrument that is always taking in and storing data, like a computer. It depends on what you feed it. If I was to say to you that I was sailing on the water and spotted an island, then these images would be conjured up in the listener's mind as I described them."

In other words I rejected the notion that the mind should or even could be stilled. In the Gita Bhagavan (Krishna) states "always think of Me" so that especially holds true for those who utter His and not otherwise, "I explained to the man.

He seemed to approve.

By the way the sailing was great, so was the walk from the dock to the ashram.

10 Km
KO Rasoi is a blog of good cooking. Good Indian vegetarian cooking to be precise. Good Indian Vegetarian cooking with Brit and Ugandan influence to be even more precise. Behind it all is the young and talented Sanjana. This burgeoning star of the UK Food Network is a perfectionist, creating solid recipes and then photographing the finished dishes on lovely tablescapes.
Her blog will make you hungry and her interview answers will keep you entertained. Enjoy Sanjana's humor, humility and tips for starting your kids young on the cooking path!
First question, and yes I would ask you this if you were a man. Why are you so ridiculously good-looking?
Oh man, seriously? My brother is actually the good-looking sibling. Good genes from beautiful parents?
Aren't you a little young to know so much about cooking?
I think that all depends on what defines someone as 'young', the age they started cooking and when they began getting experience in the kitchen. I'm in my early twenties and have spent over half my life cooking, therefore I have a different amount of experience compared to someone who is my age ('young') and started cooking, say three years ago.
What's your earliest kitchen memory?
Peeking over the stove top aged eight, trying to follow my mother's handwritten recipe for classic chai to the tee (do you like what I did there?) I remember insisting on making her a cup of tea because she would always cook me pasta (my childhood favourite) whenever I asked and I wanted to return the favour. I always wanted to be like her – I still do.
I recently read a Marion Nestle quote that said the "most revolutionary thing people can do is to teach kids to cook." What do you recommend to families who want to raise food conscious/cooking kids?
It's funny you ask, because just the other day I was reflecting on how for myself, learning to cook has become a gateway to so many other opportunities. It's important to emphasise that cooking is a life skill which can be really enjoyable if you make it so. Having said this, it shouldn't be a forced hobby – that would suppress creative flair rather than encourage it. Casually teach children the necessary basics from a young age and if their interest in cooking develops, you can take it a step further. Most importantly, make cooking exciting, playful and personal.
You're from a Gujarati family. What elements define Gujarati cooking?
Sweet, sour and simple. Gujarati cuisine is all about keeping flavours as effortless as possible. Spice combinations are perfectly balanced and make the most of the contents of a classic Gujarati spice box – some include: Mustard seeds, cumin seeds, asafoetida, turmeric, chilli, salt and sugar. A squeeze of lemon should finish off every Gujarati curry, soup or salad.
All of the food we see on your blog, who do you share it with?
Other than me, myself and I? My friends and family.
I love your post on Rhubarb and Anise Chutney… Mmmmm. This recipe is boldly a fusion of Indian and English flavors. What other dishes have you cooked up that reflect the fusion of your heritage?
I make a mean cheese and cumin scone (do you say 'scon' or 'scOne'?) I grew up eating English scones, slightly warmed and with plenty of butter and strawberry jam. I love using local produce like apples, pears and plums to make Indian chutneys and pickles using cinnamon, whole fennel seeds and star anise. These are great in scones and cheese sandwiches.

My parents are from East Africa so I also tend to cook a lot of Indian-influenced East African dishes like Kasodi (a Ugandan dish made with whole cobs of sweetcorn in a creamy peanut sauce) and Hot & Sour Tamarind Cassava.
You seem equally comfortable baking or cooking. Do you prefer one to the other?
Do I really make it look like that? Generally speaking, I prefer cooking to baking simply because I think I'm better at it. I've always been one of those people who finds it a chore to spend time measuring ingredients and much prefer to throw in a handful of this and a pinch of that – which I tend to do when I'm cooking for myself. Keeping a food blog has helped me hone my skills and stamp out this habit when writing my recipes.
Although when I need to unwind, baking is just the ticket. Baking is science (something I've never really been good at) and because all of my baking recipes are eggless, it's even more of a chemistry lesson for me. I love to see positive results after marathon baking sessions and now, it's really about fine-tuning the smaller things. I love to bake because it's a challenge… I never really know what might happen – and because I love to eat cake!

The Best of Food Blogs Cookbook was published in October 2010 by the online cooking encyclopedia, Foodista. Any plans in the works for your own cookbook?
Someday I would love to write a cookbook of my own. I'm a huge perfectionist so it would be a long-term project I would like to dedicate all of my time to. It's something I've always wanted to do. Watch this space.
Who's the food blogger you'd most like to cook with?
He's not so much a blogger as he is a writer, but it would be a great honour to cook with the infamous Kurma Dasa. Ten years ago you would have found me with my head buried in his fantastic books, seeking inspiration by studying the words and images. I still do it today.
I found your paneer survey absolutely funny. Only a food blogger would think of such a thing! So, how often do you eat paneer?
Ha, I laughed out loud reading this question for the first time at the dinner table on my Blackberry. I was eating a dinner of Paneer Butter Masala with Peshwari Naan and, erm… Paneer Samosas. I eat paneer once, sometimes twice a week. Is that a lot? Please don't judge me.
Sanjana, if you were stranded on a kitchen island and the surrounding floor was deemed shark infested waters, what 5 items do you hope you have with you?
A block of paneer, a hand blender, whole green chillies, ground fennel (my favourite spice), and someone to do the cleaning up.
I have a feeling you are a neatnik. What is the biggest mess you've made in the kitchen?
The biggest messes tend to occur when I'm baking – I get chocolate all over my face, flour on the worktops and sugar on the floor (the worst thing to stand in barefoot!) Don't let me get started on the red velvet incident of 2010 – to this day we don't speak of it.
Also, I don't know what it is but every time I attempt to microwave aubergines for Oroh (Mashed Aubergine Curry), they explode.
Finally, describe your dream kitchen.
Modern , full of new gizmos and gadgets to play with on one side and for the other side to be brimming with traditional Eastern cooking tools and appliances like a tandoor (clay oven), a sit-down pestle and mortar and space to make all kinds of Indian sweets and savouries. I don't ask for much do I, eh?

Here is some interesting information on the qualities of Frankincense. As you probably know by now we are producing pure, chemical free Frankincense incense sticks. To order, please contact: gaurangasimha@gmail.com. Frankincense has properties that help kill bacteria, disinfect, renew cells, heal wounds, kill insects, and relieve rheumatism. Burning Frankincense has for a long time been used to reduced the hazard of infection when many people congregated indoors, such as in temples and churches. Arabian physicians discovered the many different healing effects of frankincense. For instance, they burn frankincense to relieve the pain of toothaches and to lower fever. Frankincense has cooling effects and is recommended it as a remedy for illnesses that increase the body's temperature and for infections In addition, people burned it on a daily basis in living quarters and tents for cleansing purposes and to reduce negative influences. Frankincense increases circulation and is helpful in fighting rheumatism. Frankincense not only removes germs and unpleasant odors it is one of the strongest substances for cleansing and clearing the atmosphere. Burning high quality frankincense will cleanse and clear the atmosphere in places where people argued, where the air indoors seems thick and heavy and where people gather together sickrooms, waiting rooms, and examination rooms. Burning frankincense is also very sensible before moving into a new house or apartment, "cleaning out" the problems left behind by the People who occupied the space before. You can suspend healing stones, crystals, and other objects used for healing purposes in the smoke of frankincense. The objects will regain their original energy, and freshness. People deem the divine heady scent of frankincense one of the strongest stimuli for a human spirit that wants to be open to the heavens and is attempting to communicate with energies on a higher plane. Burning frankincense works particularly well for us during prayer, meditation, and reflection. It cleanses the innermost spaces and sensitive energy channels, allowing spiritual and cosmic energy patterns to heal. In addition, frankincense is also a very effective remedy for stress. It reduces muscle tension and provides a sense of comfort and warmth.
Text by: Gauranga Simha Prabhu

Click on the title for a nice article on devotee care by Kripamoya Prabhu, a senior Srila Prabhupada's disciple from the Bhaktivedanta Manor, UK. (In this photo with the Archbishop of Cantenbury, Dr Rowan Williams)
I love peonies! But they don't grow in Florida. I saw this one at the Whole Foods in Jacksonville. I miss my peonies. In Pennsylvania we had about 30 square feet of them.
If I could, I would give you some peonies. Because they"re fluffy and soft and colorful. But I don't have peonies.
So I'm going to share with you other stuff.
I've been working on getting some giveaways lined up for you Sabjimata readers.
At present, there's a variety of stuff coming the way of the blog. And all you'll have to do to win it is leave a comment on the post.
First giveaway starts Tuesday so do come back y'all to see what's up for grabs!
Vasárnapi Harinama 2011.05.29


Once when stressing the importance of caring for the devotees, Srila Prabhupada exclaimed, "I have shed buckets of blood for each and every devotee."

Srila Prabhupada said to the manager of a temple in USA that these devotees have left everything for me – they must be taken care of as sons and daughters – for preaching mission.

If the devotees are cared for spiritually, emotionally and physically, Srila Prabhupada and Krishna will be pleased and the projects will naturally flourish.

Lord Caitanya compared Krishna Consciousness to cultivating the seed of bhakti in the field of the heart. It is important that we cultivate devotee's hearts in a sustainable way wherein they will remain faithful and enthused throughout their lives.

i. Objective of ISKCON: The objective is developing a whole network of support to help each other.

ii. Love and Trust: Srila Prabhupada taught us that relationships are based on love and trust

iii. ISKCON strives to foster warm personal relationships and a spirit of love and trust amongst devotees based on Krishna Conscious principles.

iv. Guru and Krishna in the centre: Loving relationships will be most effective when the relationship is focused by placing Guru and Krishna in the center, i.e., a relationship that enhances and strengthens each other's faith and appreciation for our spiritual master(s) and the glories of devotional service.

ISKCON was started single-handedly by Srila Prabhupada, but because people are coming forward and dealing with the give-and-take policy, the Society is now expanding all over the world.

- ISKCON Devotee Care Journal
More Recent Articles
---
---
---

Disculpen las Molestias
Planet ISKCON - 2010
·
Planet ISKCON - 2011